"Soul Pirates"
---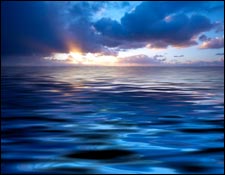 The thief comes only to steal and kill and destroy. I came that they may have life and have it abundantly. John 10:10
What are you going to be when you grow up?

That's a question adults frequently ask children. We smile as they innocently reply, "I'm going to be a policeman, a fireman, a cowboy, a doctor, a nurse, a pastor, a pirate."

A pirate? Yes, a pirate.

And, in case you're wondering if any children ever really become pirates when they grow up, the answer is, yes! I know some children eventually become pirates because this year the world's incidence of reported piracy is twenty percent higher when compared to the same time last year.

I know some children must have become pirates because last month Somali pirates managed to capture a French luxury liner and held its crew captive for a week. I know there are pirates out there because two weeks ago pirates shot at a Japanese tanker floating off Cape Horn in South Africa.

Understand, we're not talking about peg-legged, parrot-toting, "shiver-me-timbers" pirates here. Today's pirates are thieves who use global-positioning systems, night-vision goggles, machine guns, and rocket launchers.

And why would a child grow up to become a pirate? That's easy: most of the world's commerce is conducted on the sea and is easy to steal. Why become a pirate? That's simple: as a pirate you can make a lot of money, and when you're a pirate you can usually get away cleanly. No matter what their parents might want, some children grow up to be pirates.

It's sort of like the devil, isn't it? When Satan was created, God made him good. Even so, Satan became a pirate. He revolted against his Creator and then he set sail for earth. After the devil made port, he hijacked the planet and stole the souls of humankind.

Thankfully, the devil's piracy has been thwarted. God sent His Son into this world to pay our ransom price. So that we might be redeemed, Jesus spent His entire life seeking the lost and searching for those souls who once were bound by sin and shackled by Satan.

By His life, death, and resurrection, the Christ has rescued us from the pirates, brought us home and restored us to the heavenly Father's forgiven family of faith.

THE PRAYER: Dear heavenly Father, we pray that You will protect all who make their living or take their pleasure upon the sea. Keep them safe from ill weather and pirates. We also ask that You will watch over us. Keep our souls safe from sin and Satan who would steal us away. In Jesus' Name, keep us safe. Amen.

In Christ I remain His servant and yours,

Today's Bible Readings: 2 Samuel 13-14 John 4:1-26
To Download Devotion MP3 to your computer, right click here and select "Save Link As" or "Save Target As" or "Download Linked File As"