"To All Men"
---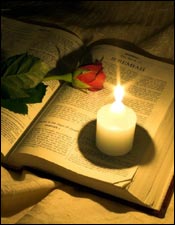 Be content with what you have, for He has said, "I will never leave you nor forsake you." So we can confidently say, "The Lord is my helper; I will not fear; what can man do to me?" Hebrews 13:5b-6
Frank Woodruff Buckles isn't a liar, but he has been known to take a few liberties with the truth.

Many years ago, at the beginning of the First World War, Frank Buckles told a military recruiter he was seventeen years old. That day Buckles shrunk the truth. He was just fifteen. Now, many years later, he is America's last known veteran of the "war to end all wars".

Of course, Buckles knows the First World War didn't end all conflict.

On December 7th, 1941 he was a civilian in the Philippines. The day Pearl Harbor was bombed, Buckles was taken prisoner. He stayed a prisoner for thirty-nine months. He still has the tin cup from which he ate all his meals, and he has his dog tags and he has his medals.

He also has his memories: one hundred and seven years' worth of memories.

It is hard for me to imagine the world in which he was born. It was so changed from ours. No IPODs, no air-conditioning, no rockets, no microwave ovens, no digital cameras, no computers, no TV, no penicillin, no, well, he didn't have a lot of what we have.

What Frank Woodruff Buckles did have back then, just as he has now, is a Savior who loves him very much. The Lord Jesus Christ was with him when he was born into an un-antiseptic world; He was there when Buckles drove the ambulance that carried the war's wounded. Jesus sat by his side in the POW camp, and He was there a few weeks ago when the President of the most powerful nation in the world's history honored the service he had made to his country.

A changeless Christ in a changing world.

That is what the Bible teaches; it is what The Lutheran Hour has preached for seventy-seven years.

It is what should provide comfort to all of us during all the changing circumstances of our lives. To know and trust that no matter where we are, no matter where we go, no matter how long, or short our lives may be, the Christ who gave His life for our salvation will continue to be with us.

Who else, other than a Christian can rely upon a heavenly Father, a Divine Savior who has said: '"I will never leave you nor forsake you"? Who else can confidently say, "The Lord is my helper; I will not fear; what can man do to me?"

THE PRAYER: Dear Lord Jesus, we give thanks for all those who have given of themselves for our freedom. Most of all we rejoice to have a Savior who entered this world so He might win our freedom. For Your sacrifice upon the cross and Your constant presence I praise You. In Your Name. Amen.


In Christ I remain His servant and yours,

Today's Bible Readings: Numbers 23-25 Mark 16
To Download Devotion MP3 to your computer, right click here and select "Save Link As" or "Save Target As" or "Download Linked File As"