"Moving On"
---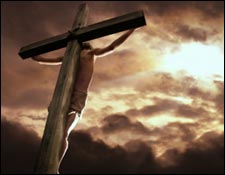 For to me to live is Christ, and to die is gain. Philippians 1:21
Most of the people who know Chet Fitch agree that he has a sense of humor.

Maybe it's more accurate to say most of the people who KNEW Chet Fitch said he HAD a great sense of humor. I have to make that correction because, last fall, Chet Fitch died at the ripe, old age of 88.

Knowing that Chet had gone to his final reward, 34 of Chet's friends were surprised when, a few weeks ago they received a handwritten Christmas card from their departed friend.

Chet's return address was listed as "HEAVEN".

The letter read, "I asked (the) Big Guy if I could sneak back and send some cards. At first He said no; but at my insistence He finally said, 'Oh well, what the heaven, go ahead but don't (tarry) there.' Wish I could tell you about things here but words cannot explain. Better get back as Big Guy said He stretched a point to let me in the first time, so I had better not press my luck. I'll probably be seeing you (some sooner than you think). Wishing you a very Merry Christmas. Chet Fitch"

According to the lady who mailed Chet's cards, he had been working on his joke for two decades. When the postal rates went up, he gave her extra money to cover the postage. When someone passed away or lost touch he would update his mailing list.

It occurs to me that Chet had a pretty good understanding of what St. Paul wrote to the church at Philippi: "For to me to live is Christ, and to die is gain."

Chet knew that heaven was a gift which he had received because of the sacrifice of his Savior. Because of Jesus' blood shed upon Calvary's cross, Chet knew that death would be a gain.

Chet's attitude is one that I pray is shared by all who are reading this devotion. The truth is some of us who are celebrating this New Year's Day will not be around to see the first day of 2009. And not all of us will become octogenarians like Chet.

Even so, all those who believe on the Savior can be confident that death is not the end and there is another life, a better life waiting for us in heaven.

With thanksgiving for the Lord's love and the heavenly home He has given us is the right way to begin the New Year. . . and the right way to end it, no matter when that end may come.

THE PRAYER: Dear Lord Jesus for Your suffering, sacrifice and glorious resurrection I know that I am saved. Because of what You have done I have a heavenly home. May every day of this year be lived with the joy of knowing, "For to me to live is Christ, and to die is gain." In Your Name. Amen.

In Christ I remain His servant and yours,

Today's Bible Readings: Genesis 1-3 Matthew 1
To Download Devotion MP3 to your computer, right click here and select "Save Link As" or "Save Target As" or "Download Linked File As"