"Opposites"
---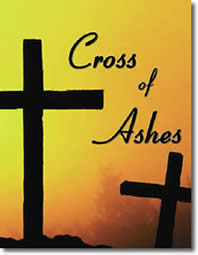 Do not love the world or anything in the world. If anyone loves the world, the love of the Father is not in him. For everything in the world–the cravings of sinful man, the lust of his eyes and the boasting of what he has and does–comes not from the Father but from the world. The world and its desires pass away, but the man who does the will of God lives forever. 1 John 2:15-17
One of the games the young children love playing was the opposite game. They turn their shirts inside out or backwards and say the opposite of what they mean. "We'll have ice cream for dinner and tuna for dessert," says one six-year-old. "I LOVE to do homework!" says a seven-year-old. "I'm rich and the banks have no money!" exclaims another. Kids love the flip-flop silliness of the game. On opposite day, adult "logic" gets stood on its head.

Some days I feel like I'm still playing the opposite game. Our world seems topsy-turvy. Sports heroes and movie stars make millions; missionaries struggle for support. We are measured by how we look, where we live, what we own. People with beautiful spirits are often ignored. Our families, people who should love and care for us, can neglect and abuse us.

Looking at the cross, we see the absolute opposite world: Jesus Christ, perfect Son of God, is crucified by the crowd of sinners, including me.

During Lent, we remember that Christ redeems us out of our sin and selfishness to forgiveness and discipleship. Through the cross, He gives us power to live "opposite" the world.

Prayer: What is the world to me, with all its vaunted pleasure, when You and You alone, Lord Jesus, are my treasure! Amen.

Response: Help send a missionary into the world with the Word!

(Devotions from "Cross of Ashes" by Christine Weerts, a Lenten devotional provided by Lutheran Hour Ministries. Copyright 2005, Int'l LLL. All Rights Reserved. No part of this publication may be printed, reproduced, stored in a retrieval system, or transmitted, in any form or by any means, electronic, mechanical, photocopying, recording or otherwise, without prior written permission of Concordia Publishing House. Permission is granted for one-time emailing of this link to a friend.)

Today's Bible Readings: Numbers 23-25 Mark 16
To Download Devotion MP3 to your computer, right click here and select "Save Link As" or "Save Target As" or "Download Linked File As"