"Gentle Hands"
---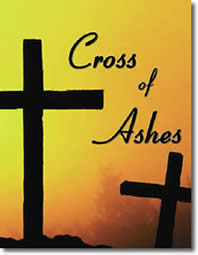 And He took the children in His arms, put His hands on them and blessed them. Mark 10:16
I remember visiting my grandmother as a child. We would sit on her couch, leaning into each other, and she would gently rub my arm while telling me stories of her childhood. I remember many of her stories, but even stronger is the memory of her gentle touch.

Our world is too often marked with violence: in our homes, communities, and war-torn countries. Men's hands bruise, beat, and pierce today and every day, as they did to our Savior. Yet Jesus gave this world His gentle, loving touch, beginning with the youngest, most vulnerable. The little children others tried to shoo away, Jesus reached out to embrace, to touch, to bless.

Every Sunday I see Jesus' love for children re-enacted. Our pastor reaches out to bless the children when they come forward with their families during communion or when they leave after the benediction. His affirming handshake and soft words of greeting offer a "gentle touch" to us all, children of God.

Too often in my impatience, I neglect to give a "gentle touch" to those around me. Sometimes my words bite, my look rejects, my hands stay immobile, unused. How I need to recall my Lord's love for others. I recall my grandmother's touch—love wearing skin. During Lent, I see my bruised and beaten Savior, still reaching out, offering love and forgiveness. In the Garden of Gethsemane, He touches and heals the servant's ear (see Luke 22: 51). In Jesus, I find the power to gently touch those around me.

Prayer: Wonderful Counselor, help me be completely humble and gentle and patient, bearing with one another in love. Amen.

Response: How can you be gentle to someone today?

(Devotions from "Cross of Ashes" by Christine Weerts, a Lenten devotional provided by Lutheran Hour Ministries. Copyright 2005, Int'l LLL. All Rights Reserved. No part of this publication may be printed, reproduced, stored in a retrieval system, or transmitted, in any form or by any means, electronic, mechanical, photocopying, recording or otherwise, without prior written permission of Concordia Publishing House. Permission is granted for one-time emailing of this link to a friend.)

Today's Bible Readings: Leviticus 19-20 Mark 9:30-50
To Download Devotion MP3 to your computer, right click here and select "Save Link As" or "Save Target As" or "Download Linked File As"