"Breathing Lessons"
---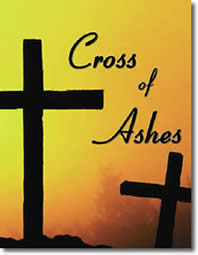 The Spirit of God has made me; the breath of the Almighty gives me life. Job 33:4
Jawund is an active nine-year-old who loves sports and 'xplorin', something easy to do with woods and cousins all around. But Jawund's lungs cannot keep up with his energy. Often he is forced to bed with medicine and a breathing machine. Jawund has asthma.

Watching his small body struggle for air, I am reminded of a prayer we often hear in the rural South: "Thank You, Lord, for waking me up this morning and giving me the breath of life." At first I was unimpressed with this simple, familiar prayer. Then I listened to a little boy wheezing and gasping for air.

The prayer, I realized, is a great way to start the day. In it God leads me to recognize the one who is the author of life, from the first breath He breathed into Adam (see Genesis 2:7). God's breath sustains us through His Word, which is God-breathed (see 2 Timothy 3:16), and through the Holy Spirit, which Christ breathed on the disciples (see John 20:22).

During Lent, we remember the suffering Savior, who for our sakes "breathed His last" (Mark 15:37). His victory over death means that He will be with us even after our last breath leaves our body.

Just for today, I will practice a new Lent tradition. Each hour, I will pause. As I breathe in and out, I will remember: Every minute of every day I am sustained by the very breath of God.

Prayer: Thank You for waking us up this morning, Lord, and allowing us to see a new day. Thank You for the breath of life that sustains us. In Jesus' name. Amen.

Response: Listen to someone breathing for five minutes and praise God!

(Devotions from "Cross of Ashes" by Christine Weerts, a Lenten devotional provided by Lutheran Hour Ministries. Copyright 2005, Int'l LLL. All Rights Reserved. No part of this publication may be printed, reproduced, stored in a retrieval system, or transmitted, in any form or by any means, electronic, mechanical, photocopying, recording or otherwise, without prior written permission of Concordia Publishing House. Permission is granted for one-time emailing of this link to a friend.)

Today's Bible Readings: Leviticus 15-16 Mark 8:22-38
To Download Devotion MP3 to your computer, right click here and select "Save Link As" or "Save Target As" or "Download Linked File As"