"Candy Christian"
---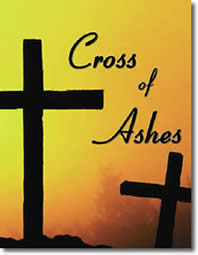 Like newborn babies, crave pure spiritual milk, so that by it you may grow up in your salvation, now that you have tasted that the Lord is good. 1 Peter 2:2-3
I was taking some children home from Bible Club when one of them asked for another piece of candy. I knew she had lots of snack foods at home and did not need more candy; I said no.

"You're not a very good Christian," she replied.

I'm not sure exactly how I responded. Maybe I explained that Christian love is not demonstrated by candy distribution. Perhaps I told her that "being a Christian" is a faith-gift from God in Jesus, not found in bubble gum wrappers. Maybe I said that what you want isn't always good for you.
However, since then, I have caught myself in her dilemma. I want what tastes good, not necessarily God's good. I want to decide what is best for me and when I don't get it, I blame God for not loving me. God's will for me—forgiving wrong, loving enemies, sharing the Gospel, helping the helpless—requires a selflessness that runs flat up against my inherent selfishness.

God gives perfect gifts to His children, as He gave His Son to us for forgiveness of sins and eternal life. During my Lenten fast of sweets, I remember that my cravings are not always—or ever—healthy. Denying these small desires is a way to relinquish other substantive desires and remain squarely within God's good will.

Help me, Lord, to echo the psalmist's cry: "How sweet are Your words to my taste, sweeter than honey to my mouth" (Psalm 119:103).

Prayer: Sweet Savior, fill me up with a desire to serve only You! In Your holy name I pray. Amen.

Response: Put a piece of candy on your table to remember God's sweetness.

(Devotions from "Cross of Ashes" by Christine Weerts, a Lenten devotional provided by Lutheran Hour Ministries. Copyright 2005, Int'l LLL. All Rights Reserved. No part of this publication may be printed, reproduced, stored in a retrieval system, or transmitted, in any form or by any means, electronic, mechanical, photocopying, recording or otherwise, without prior written permission of Concordia Publishing House. Permission is granted for one-time emailing of this link to a friend.)

Today's Bible Readings: Leviticus 13 Mark 7:14-37
To Download Devotion MP3 to your computer, right click here and select "Save Link As" or "Save Target As" or "Download Linked File As"