"Lessons from the Night Sky"
---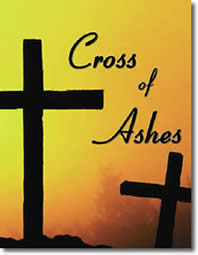 He heals the brokenhearted and binds up their wounds. He determines the number of the stars and calls them each by name. Great is our LORD and mighty in power; His understanding has no limit. The LORD sustains the humble but casts the wicked to the ground. Psalm 147:3-6
One February evening, we took the neighborhood children out to study the night sky. We drove onto a country road, pulled over, and turned off the lights. Looking up at the velvet canopy, we were amazed at its brilliant sparkle of stars.

Tracing the long handle of the Big Dipper, we showed the children how to find the North Star—the same star that had guided Harriet Tubman to freedom, the very star that had shone over 150 years ago, leading slaves north.

Since it was Black History month, we also helped them with school reports. Harriet Tubman was a favorite because of her bravery, leading 300 slaves to freedom. Harriet followed the stars and her faith, knowing she was never alone, despite deep darkness. "Oh, dear Lord, I ain't got no friend but You," she cried out one night, fearing capture. "Come to my help, Lord, for I'm in trouble!"

Through many narrow escapes, Harriet always gave the glory to God: "It wasn't me. It was the Lord!" During Lent's long nights, we can look to the sky and remember God's faithfulness, seen in a star at Bethlehem announcing the birth of our Savior. Born to save, Jesus suffered and died, delivering us from the slavery of sin. Through His Spirit we have the power to lead others to freedom in Him.

Prayer: Dearest Lord, we have no friend but You! Be our help at all times! In Jesus' name we pray. Amen.

Response: Read a biography of an African-American to enrich your understanding of history.

(Devotions from "Cross of Ashes" by Christine Weerts, a Lenten devotional provided by Lutheran Hour Ministries. Copyright 2005, Int'l LLL. All Rights Reserved. No part of this publication may be printed, reproduced, stored in a retrieval system, or transmitted, in any form or by any means, electronic, mechanical, photocopying, recording or otherwise, without prior written permission of Concordia Publishing House. Permission is granted for one-time emailing of this link to a friend.)

Today's Bible Readings: Psalms 90 Leviticus 1-2 Mark 5:1-20
To Download Devotion MP3 to your computer, right click here and select "Save Link As" or "Save Target As" or "Download Linked File As"