"What's that Smell?"
---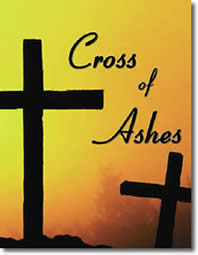 But thanks be to God, who always leads us in triumphal procession in Christ and through us spreads everywhere the fragrance of the knowledge of Him. For we are to God the aroma of Christ among those who are being saved and those who are perishing. To the one we are the smell of death; to the other, the fragrance of life. 2 Corinthians 2:14-16
One chilly February day, we took children to a park for a campfire cookout. They enjoyed building the fire and watching it burst into different colored flames. They appreciated its warmth. As a breeze caught the smoke, they marveled at the sweet fragrance of burning pine. "It smells good!" Antonio said. "Not like our fires at home."

In rural Mississippi, people often burned their trash. The climate and heavy woods made this necessary, because of irregular trash pick up, rotten smells, and critters. But burning trash had a horrid odor, distinctly rancid. In contrast, our campfire smelled pungently comforting.

While roasting wieners, we talked about getting lost in the freezing woods at night. "What would you do?" we asked. "You could shout for help," Shekela said. "You could pray," added Hermann. Just then a chilly breeze sent up another wisp of smoke. "I know," Antonio said. "You could smell our campfire and walk to it!"

The campfire—life-preserving on a freezing night—signaled life through its fragrance. As Christians, we can also show life. During Lent, I confess my "fragrance" is often more like the burning trash, as I try to do things my way. I repent and call on Christ's resurrection power so that my witness might fill the air with sweet fragrance, drawing all to life in Him.

Prayer: Perfume my life with Your love, O Savior, that all may be drawn to You. Amen.

Response: Light a sweet-smelling candle. Reflect on ways your life can "smell sweet" to those around you.

(Devotions from "Cross of Ashes" by Christine Weerts, a Lenten devotional provided by Lutheran Hour Ministries. Copyright 2005, Int'l LLL. All Rights Reserved. No part of this publication may be printed, reproduced, stored in a retrieval system, or transmitted, in any form or by any means, electronic, mechanical, photocopying, recording or otherwise, without prior written permission of Concordia Publishing House. Permission is granted for one-time emailing of this link to a friend.)

Today's Bible Readings: Exodus 39-40 Mark 4:21-41
To Download Devotion MP3 to your computer, right click here and select "Save Link As" or "Save Target As" or "Download Linked File As"