"Sunlight"
---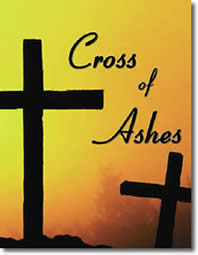 When Jesus spoke again to the people, He said, "I am the Light of the world. Whoever follows Me will never walk in darkness, but will have the light of life." John 8:12
The first time I saw the Southern wisteria tree in bloom, I thought it was a lilac, one of my Indiana favorites. Wisteria blooms with purple flowering clusters like the lilac, so I decided to grow it to remind me of home.

I happily watched the wispy bush grow and make it through the first difficult year (difficult to be transplanted in to the yard of a Yankee). It grew each year, but never bloomed. I was glad the plant was healthy, but I cherished its purple blooms.

I finally learned that the wisteria needs full sunlight to bloom. While it can live in shade, it needs lots of sun to bring forth the flowers.

How like our Christian life! We may be able to survive for weeks without the nourishing light of God's Word and His Supper, but we will never put forth the flowers of faith without a constant exposure to the Son-light! Jesus Christ longs to forgive our sins, the shadows on our lives and witness, and fill us with His light to shine His love for the world around us.

The season of Lent, when the days lengthen, is an excellent time to increase our exposure to Son-light. His light shines in the Word, in His life is our light. The world is full of sin with its shadows, but with the Spirit's power working in us through the daily Word, the Son shines through.

Prayer: Everlasting God, help me to let my light shine before men, that they may see You and praise You. Amen.

Response: Add more Son-light to your day.

(Devotions from "Cross of Ashes" by Christine Weerts, a Lenten devotional provided by Lutheran Hour Ministries. Copyright 2005, Int'l LLL. All Rights Reserved. No part of this publication may be printed, reproduced, stored in a retrieval system, or transmitted, in any form or by any means, electronic, mechanical, photocopying, recording or otherwise, without prior written permission of Concordia Publishing House. Permission is granted for one-time emailing of this link to a friend.)

Today's Bible Readings: Exodus 34-35 Mark 3:20-35
To Download Devotion MP3 to your computer, right click here and select "Save Link As" or "Save Target As" or "Download Linked File As"