"Fasting"
---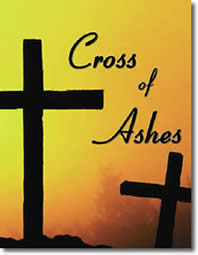 For the grace of God that brings salvation has appeared to all men. It teaches us to say "No" to ungodliness and worldly passions, and to live self-controlled, upright and godly lives in this present age, while we wait for the blessed hope—the glorious appearing of our great God and Savior, Jesus Christ. Titus 2:11-13
I was driving on a rural road when a car pulled out of nowhere right in front of me. I had to brake hard to avoid it. I looked around: no car was coming. Why didn't the driver pull out after I passed? Why didn't he show common courtesy?

Every Lent I resolve to give up chocolate. Rarely do I succeed. Forty days is a long time to go without my favorite treat, though I feel guilty about such a trivial weakness. Fasting for Lent began in the Fourth Century as a discipline of self-denial aimed toward turning us to repentance, confession, and Christ. This Lent I resolved to tackle other "Cs" in my Lenten fast. The first: Car Crankiness. I would stop fuming over drivers who turn without signaling, sit through a green light, or swerve through traffic. I would also fast from the other "Cs" of criticism and complaining.

Cranky critical complaining mars my faith walk, causing me to stumble—offending God and others. These three C's obstruct my spiritual growth and my witness. Bad habits—as natural as three meals a day—are not easy to give up. Daily I call on Christ's redemptive power to help me shove out sin so the spiritual person can shine, even on the highway.

Prayer: Forgive my offensive behavior, Holy God, and help me build my "muscles" of self-control. In Jesus' name. Amen.

Response: What behavior can you "fast" this Lent?

(Devotions from "Cross of Ashes" by Christine Weerts, a Lenten devotional provided by Lutheran Hour Ministries. Copyright 2005, Int'l LLL. All Rights Reserved. No part of this publication may be printed, reproduced, stored in a retrieval system, or transmitted, in any form or by any means, electronic, mechanical, photocopying, recording or otherwise, without prior written permission of Concordia Publishing House. Permission is granted for one-time emailing of this link to a friend.)

Today's Bible Readings: Exodus 21-22 Matthew 27:51-66
To Download Devotion MP3 to your computer, right click here and select "Save Link As" or "Save Target As" or "Download Linked File As"