"The Need for Physical Healing"
---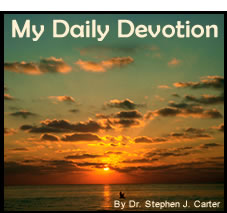 "Get up, take your mat and go home." Matthew 9:6
Grumbling in the crowd. Teachers of the Law accuse Jesus of blasphemy for daring to forgive sins. They don't think about the man's need for spiritual healing. They don't rejoice about his forgiveness and new life. They just complain about Jesus exceeding His authority.

Jesus, knowing their thoughts, prepares to address the man's other need, the need for physical healing. "Which is easier: to say, 'Your sins are forgiven,' or to say, 'Get up and walk'? … Then He said to the paralytic, 'Get up, take your mat and go home'" (Matthew 9:5-6). He demonstrates His authority to perform the greater miracle (forgiveness) by performing the lesser miracle (healing the man's paralysis).

The physical miracle is recorded simply and powerfully, "The man got up and went home" (Matthew 9:7). No fanfare. No headlines. No vivid, detailed account of the miracle. "The man got up and went home." Yet in those few words we see a man given a new lease on life – no longer helpless, unable to work, depending on others to carry him, now able to walk and perhaps run and care for himself. A physical need supplied. A precious gift. But not as great or as profound as the spiritual healing of forgiveness.

Today Jesus still goes about the task of both physical and spiritual healing. When He heals physically through doctors or in unexplained ways, He reminds us of His authority to forgive sins and change lives. We can come to Him with our hurts, our diseases, our problems, our concerns, physical and spiritual. He will meet our needs. Always the offer of full and free forgiveness, that inner spiritual healing. Sometimes also the physical healing, meeting our needs on both levels. Jesus still has the same power He demonstrated when He healed the paralytic.

PRAYER: Lord, grant Your total healing, that I may praise You. Amen.

(Devotions from "My Daily Devotion" by Dr. Stephen J. Carter, copyright 1988 CPH. All Rights Reserved. No part of this publication may be printed, reproduced, stored in a retrieval system, or transmitted, in any form or by any means, electronic, mechanical, photocopying, recording or otherwise, without prior written permission of Concordia Publishing House. Permission is granted for one-time emailing of this link to a friend. For ordering information, please contact CPH at 800-325-3040 or visit www.cph.org.)

Today's Bible Readings: Jeremiah 25, 45-46 Hebrews 1
To Download Devotion MP3 to your computer, right click here and select "Save Link As" or "Save Target As" or "Download Linked File As"