"Prisoners of the Law"
---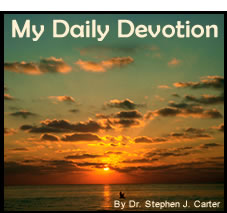 Before this faith came, we were held prisoners by the law. Galatians 3:23
Prisons restrict and confine. The days stretch into endless weeks. Usually activities are regimented and restricted. Oh, to live freely again and make choices!

Paul speaks of a different kind of prison when he writes the words of our text. He knew personally the bondage of living by the Law. As a Pharisee he attempted to live a disciplined life in total obedience to God's commands, thereby earning God's favor. After his experience on the Damascus road, he realized that he had been a prisoner of the Law, trying to bear the burden of his sin all alone.

Do you live as a prisoner of the law? Are you filled with rules and expectations which run your life? Do you constantly feel guilty because you are failing to live up to the standards of others? Do you act out of obligation, guilt, and fear of reprisal? Do you end up unhappy with your performance, burdened to try harder, but certain you will fall short? How painful and discouraging to live by the Law! Oh, to live freely again!

Paul discovered the freedom of faith in Jesus Christ. He writes: "You are all sons of God through faith in Christ Jesus, for all of you who were baptized into Christ have clothed yourselves with Christ" (Galatians 3:26-27). Christ lived perfectly under the Law and then died on the cross to break its bondage. He now frees from prison all who trust in Him for salvation. Paul now didn't have to be burdened with the expectations and demands of the Law, because Christ had already carried those burdens.

You, too, can live freely through faith in Jesus Christ. Admitting your inability to keep the Law, you turn to Jesus, who kept it for you. You can now live freely and joyfully.

PRAYER: Thank You, Lord Jesus, for keeping the Law for me, and dying to save me so that I can live with You eternally. Amen.

(Devotions from "My Daily Devotion" by Dr. Stephen J. Carter, copyright 1988 CPH. All Rights Reserved. No part of this publication may be printed, reproduced, stored, in a retrieval system, or transmitted, in any form or by any means, electronic, mechanical, photocopying, recording or otherwise, without prior written permission of Concordia Publishing House. Permission is granted for one-time emailing of this link to a friend. For ordering information, please contact CPH at 800-325-3040 or visit www.cph.org.)

Today's Bible Readings: 2 Chronicles 21 Obadiah 2 Corinthians 8
To Download Devotion MP3 to your computer, right click here and select "Save Link As" or "Save Target As" or "Download Linked File As"