"Sin and Salvation in Storybook Land: The Ugly Duckling"
---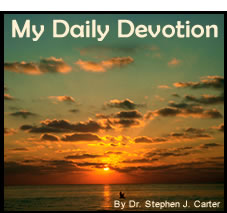 Therefore, if anyone is in Christ, he is a new creation: the old has gone, the new has come! 2 Corinthians 5:17
Once a mother duck hatched her eggs. Little fuzzy ducklings joined their mother, one at a time. One egg took longer to hatch. It looked different from the other eggs. When it hatched, an ugly little duckling emerged. This duckling didn't look or act like the others. She could not swim as well. The other animals ridiculed the ugly duckling for being so different. Finally, the duckling had to set out on her own. She tried to be a farmyard chicken, a dog, and other animals. But she simply failed to belong. All alone and unhappy, the ugly duckling weathered the winter.

In spring the duckling came to a pond where some beautiful white swans were swimming. She started to swim toward them. She expected them to avoid her, but they accepted her and invited her to stay. Then she looked down at the water and saw her own reflection – not the reflection of an ugly duckling, but of a beautiful white swan.

We are all ugly ducklings at first, because of our sinful nature. But God cared about us. He sent His own Son Jesus Christ to be an ugly duckling for us. "He was despised and rejected by men" (Isaiah 53:3). They nailed Him to a cross, to die. He did not stay in the grave, however, but rose from the dead on the third day as a beautiful white swan.

He makes us beautiful swans too in our baptism. "If any on is in Christ, he is a new creation." Unfortunately, some of our ugly duckling nature is still with us, but gradually He is transforming us into something new. And someday He will permit us to take our places at His throne forever as beautiful white swans.

PRAYER: Gracious Father, thank you for transforming us ugly ducklings into beautiful white swans by the death and resurrection of Jesus Christ. Amen.

(Devotions from "My Daily Devotion" by Dr. Stephen J. Carter, copyright 1988 CPH. All Rights Reserved. No part of this publication may be printed, reproduced, stored in a retrieval system, or transmitted, in any form or by any means, electronic, mechanical, photocopying, recording or otherwise, without prior written permission of Concordia Publishing House. Permission is granted for one-time emailing of this link to a friend. For ordering information, please contact CPH at 800-325-3040 or visit www.cph.org.)

Today's Bible Readings: 2 Chronicles 7-9 2 Corinthians 2
To Download Devotion MP3 to your computer, right click here and select "Save Link As" or "Save Target As" or "Download Linked File As"