"Full-Scale War"
---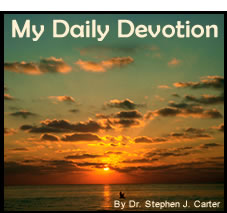 Starting a quarrel is like breaching a dam; so drop the matter before a dispute breaks out. Proverbs 17:14
Sometimes marriages exist on noncommuncation, whether surface talk or the silent treatment. But with equal frequency marriages feature full-scale war.

A spouse describes their sad relationship, "We manage to converse civilly when other people are around, but whenever we find ourselves alone, we seem to fight constantly. Even the most innocent remark leads to full-scale warfare." An old, well-known comedy recording introduces a couple named the Bickersons, who constantly shout at each other and outdo one another in taunts, put-downs, and insults. You laugh but wonder whether you should cry as this parody unfolds. Too true for comfort!

Again Proverbs brings wisdom about the lethal potential of quarreling: "Starting a quarrel is like breaching a dam; so drop the matter before a dispute breaks out." The imagery of a dam breaking and a deluge of water rolling over us accurately describes our full-scale warfare. Paul bluntly advises us: "Get rid of all bitterness, rage and anger, brawling and slander, along with every form of malice" (Ephesians 4:31).

Jesus had to deal with heated disputes among His disciples as well as the taunts, jeers, and accusations of His opponents. But He went to Calvary in full payment for our sins. Full-scale war raged between Christ and the combined forces of evil. He won the victory. Peace has been established between God and humanity. Jesus says, "Peace I leave with you; My peace I give you" (John 14:27). Living in that peace, we can avoid quarrels; and when full-scale war develops, we can seek His forgiveness and establish, on that basis, a loving, quarrel-free relationship with one another.

PRAYER: Lord, give us Your peace so that we may live in peace together. Amen.

(Devotions from "My Daily Devotion" by Dr. Stephen J. Carter, copyright 1988 CPH. All Rights Reserved. No part of this publication may be printed, reproduced, stored in a retrieval system, or transmitted, in any form or by any means, electronic, mechanical, photocopying, recording or otherwise, without prior written permission of Concordia Publishing House. Permission is granted for one time emailing of this link to a friend. For ordering information, please contact CPH at 800-325-3040 or visit www.cph.org.)

Today's Bible Readings: Song 4-5 Acts 7:1-21
To Download Devotion MP3 to your computer, right click here and select "Save Link As" or "Save Target As" or "Download Linked File As"