"Does America Have a Reason to Boast?"
---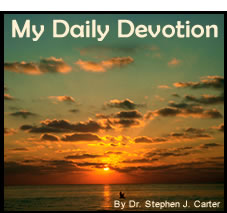 "But let him who boasts boast about this: that he understands and knows Me." Jeremiah 9:24
Every year near the end of May, Americans pause to remember those who died to keep us free. We reflect also on the character of our nation. Jeremiah challenges us to ask whether America has a reason to boast.

Can we boast of our wisdom? Certainly the founding fathers expressed great wisdom in writing the Constitution and structuring our government. But since then we have made our share of foolish choices. Jeremiah, aware of unwise decisions made by kings, boldly declares: "Let not the wise man boast of his wisdom." (Jeremiah 9:23).

Can we boast of our strength? We recall with pride how America rebounded from Pearl Harbor ignominy to build a mighty war machine in World War II. But today we are no longer unique in our military power. Furthermore, we often lack strength of character and commitment, which rank higher than military strength. Jeremiah, aware of Judah's hollow military boasts, asserts, "Let not … the strong man boast of his strength" (Jeremiah 9:23).

Can we boast of our riches? We have indeed been blessed with abundant wealth. But today we find ourselves struggling, with other nations growing in productivity. And our wealth doesn't bring happiness. Jeremiah, knowing the vanity of riches, cries out, "Let not … the rich man boast of his riches" (Jeremiah 9:23).

Jeremiah gives only one reason to boast, "that he understands and knows Me, that I am the LORD, who exercises kindness, justice and righteousness on earth" (Jeremiah 9:24). America needs to confess sins of vain boasting and look to the Lord who came to die as a humble servant, paying fully for the world's sin. The Christians of America have only one reason to boast – that by God's grace they know the Lord!

PRAYER: O Lord, keep me from boasting, except to boast that through Your grace, I know my Lord Jesus. Amen.

(Devotions from "My Daily Devotion" by Dr. Stephen J. Carter, copyright 1988 CPH. All Rights Reserved. No part of this publication may be printed, reproduced, stored in a retrieval system, or transmitted, in any form or by any means, electronic, mechanical, photocopying, recording or otherwise, without prior written permission of Concordia Publishing House. For ordering information, please contact CPH at 800-325-3040 or visit www.cph.org.)

Today's Bible Readings: Psalms 36-38 John 12:1-26
To Download Devotion MP3 to your computer, right click here and select "Save Link As" or "Save Target As" or "Download Linked File As"