"The Real Issue: Love"
---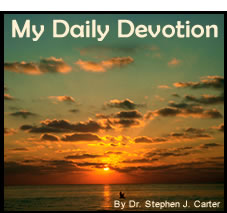 Jesus replied, "Love the Lord your God…Love your neighbor as yourself." Matthew 22:37, 39
What makes a truly alive church—sound doctrine? good organization? exciting programs? attractive facilities? meaningful worship services? a faithful pastor and capable lay leaders? When questioned by the critical Pharisees shortly before His passion, Jesus responds from the Old Testament that the real issue is love.

For the Pharisees the main issue was law. They prided themselves on knowing the details of rabbinic law. They considered themselves experts on all the legal exceptions. They fastidiously kept the rules. They tithed, observed Sabbath regulations, and performed ritual washings. But how far they were from God!

When asked which is the greatest commandment in the Law, Jesus replies, "Love the Lord your God …. Love your neighbor as yourself." For Jesus the real issue is love. Love God totally. As Martin Luther writes, "We should fear, love, and trust God above all things." We are to love God, His name, His worship. With love flowing out of love for God, love your neighbor as yourself. The Law is kept only when love prevails.

We stand exposed. We don't always love God or what pertains to His worship and His house. Often we rebel or only comply dutifully. Repeatedly we fail to love our neighbor at home, in church, and elsewhere in the world. We confess our lovelessness.

Jesus not only talked love but lived love. He kept the law of love perfectly toward His Father and His neighbor. He also demonstrated His love by going to the cross for us. The real issue: His love for us, which frees us from the curse of the Law. He fills us with His love and forgiveness so that we can live for Him and others. Then they will know we are Christians by our love – His love.

PRAYER: Dear Lord, thank You for making Your love the real issue for my salvation. Love others through me. Amen.

(Devotions from "My Daily Devotion" by Dr. Stephen J. Carter, copyright 1988 CPH. All Rights Reserved. No part of this publication may be printed, reproduced, stored in a retrieval system, or transmitted, in any form or by any means, electronic, mechanical, photocopying, recording, or otherwise, without prior written permission of Concordia Publishing House. For ordering information, please contact CPH at 800-325-3040 or visit www.cph.org.)

Today's Bible Readings: 2 Samuel 6-7 Psalms 30 John 1:29-51
To Download Devotion MP3 to your computer, right click here and select "Save Link As" or "Save Target As" or "Download Linked File As"