"Loneliness Lifted"
---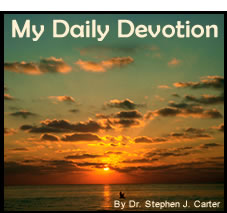 I lie awake; I have become like a bird alone on a roof. Psalm 102:7
Loneliness is one of the pervasive problems of modern life. People live and work together in large cities. Thousands work side-by-side in factories. Large chain stores are jammed with shoppers coming from acres of cars in parking lots.

Yet we belong to the "lonely crowd." We often feel isolated, dehumanized, and computerized. We develop a hard shell of indifference and apathy. We fill our lives with whirlwind activities and material possessions. We bury our heads in color television and loud blaring music. But when the music dies down, we often experience a wave of loneliness sweeping over us. "Does anyone care? Will anyone reach out to me? If I were to die, would it make any difference?"

Loneliness is as old as the psalmist who in near despair cried out the words of our text. Tormented by his enemies, physically reduced to skin and bones, he felt desperately alone and even rejected by God. Can such intense loneliness be lifted?

Loneliness affected the Son of God, who was born in a barn, rejected by His hometown, deserted by His disciples when He most needed them, and even forsaken by God on the cross when He cried, "My God, My God, why have You forsaken Me?" (Mark 15:34).

By His loneliness Jesus made certain that we would always belong to Him and that nothing could ever separate us from His love. For He shouldered our sins and defeated our enemies on the cross. Before He ascended into heaven, Jesus promised that He would be with us always. God incorporates us into the fellowship of His church, where we continually meet Him in Word and sacrament and also meet loving, caring brothers and sisters. Loneliness is lifted.

PRAYER: Dear Lord, thank You for enduring the loneliness of Calvary so that I might belong to You and to Your people. Amen.

(Devotions from "My Daily Devotion" by Dr. Stephen J. Carter, copyright 1988 CPH. All Rights Reserved. No part of this publication may be printed, reproduced, stored in a retrieval system, or transmitted, in any form or by any means, electronic, mechanical, photocopying, recording or otherwise, without prior written permission of Concordia Publishing House. For ordering information, please contact CPH at 800-325-3040 or visit www.cph.org.)

Today's Bible Readings: 1 Samuel 19 Psalms 23 Psalms 59 Luke 21:1-19
To Download Devotion MP3 to your computer, right click here and select "Save Link As" or "Save Target As" or "Download Linked File As"