"Who Will Roll the Stone Away?"
---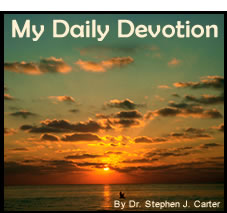 They asked each other, "Who will roll the stone away from the entrance of the tomb?" Mark 16:3
The women journeyed sadly to the tomb on a mission of mercy to anoint Jesus' dead body. Then they remembered a problem – the stone. They were thinking of the literal stone, of course, but we could take the "stone" as symbolizing obstacles to faith.

As we recall the Easter story, do we come to the tomb with burdens or obstacles standing in the way of our relationship to God? Who will roll the stone away? Financial burdens – paying for the home, keeping a job, having enough money for the college education of our children. Personal burdens – guilt over past sins, loneliness, insecurity, uncertainty, no purpose in life. Family pressures – fights, disobedient children, impending separation and divorce. Who will roll the stone away?

We often try to devise our own solutions. We play politics on the job. We juggle our financial books. We try to make up for our guilt by putting more money in the offering envelope and coming to church more regularly. But we can't roll the stone away.

The Bible tells us, "When they looked up, they saw that the stone, which was very large, had been rolled away" (Mark 16:4). God had already taken care of their problem and more. The angel told them that Jesus of Nazareth was risen from the dead. The women rejoiced and spread the good news: The risen Savior had lifted their burdens.

The stone has been rolled away from the tomb. Jesus, who died for our sins, has arisen from the grave. He brings peace and power. He forgives all our sins. He quells our fears. He stands beside us in our loneliness. Helpless on our own, we receive His undeserved love and power. We are free to serve Him.

PRAYER: Dear Lord Jesus, thank You for lifting my burdens and bringing me peace and love and power. Help me to serve You more faithfully. Amen.

(Devotions from "My Daily Devotion" by Dr. Stephen J. Carter, copyright 1988 CPH. All Rights Reserved. No part of this publication may be printed, reproduced, stored in a retrieval system, or transmitted, in any form or by any means, electronic, mechanical, photocopying, recording or otherwise, without prior written permission of Concordia Publishing House. For ordering information, please contact CPH at 800-325-3040 or visit www.cph.org.)

Today's Bible Readings: Judges 4-6 Luke 13:1-22
To Download Devotion MP3 to your computer, right click here and select "Save Link As" or "Save Target As" or "Download Linked File As"