"Small in Number - Large in His Love"
---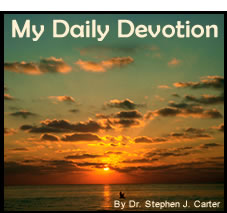 The LORD did not … choose you because you were more numerous than other peoples … but it was because the LORD loved you. Deuteronomy 7:7-8
The motion picture "Hoosiers" describes a small-town high school with only 64 students which fielded an amazing basketball team. The team managed to defeat school after school on its way to the state championship game in Indianapolis. Pitted against a large city school with players several inches taller, the embattled team worked together, came from behind, and at the buzzer scored an outside jump shot which gave them the coveted state championship. Small town, tiny high school, outsized team, but a large heart and a great victory.

Moses reminds Israel on the east bank of the Jordan waiting to enter the Promised Land that they face a major challenge – seven nations larger and stronger. He assures Israel that the Lord has chosen them as a special people. His treasured possession, Israel, small in number but large in God's covenant love, crossed the Jordan and by God's power won the victory.

Often today we feel outnumbered as Christians. We see evil gripping our society and our world. Sex outside of marriage. Abortion on demand. Broken homes and child abuse. Pornography. Crime. Unfettered use of drugs and alcohol. Many scoff at religion and especially Biblical Christianity.

God promises us victory. He sent His own Son into a sinful world. Originally popular, He gradually lost His following as opposition mounted, and He ended up alone on a cross, forsaken even by His friends. But against all odds He won the victory over sin, death, and Satan for us and our salvation. He chose us in Baptism to belong to His special people and sends us out to win the world with His love. Like that tiny Hoosier basketball team and Israel of old, we will win the victory.

PRAYER: Lord, thank You for choosing us by Your loving grace. Help us, though small in numbers, to win the victory by sharing Your love with others. Amen.

(Devotions from "My Daily Devotion" by Dr. Stephen J. Carter, copyright 1988, CPH. All Rights Reserved. No part of this publication may be printed, reproduced, stored in a retrieval system, or transmitted, in any form or by any means, electronic, mechanical, photocopying, recording or otherwise, without prior written permission of Concordia Publishing House. For ordering information, please contact CPH at 800-325-3040 or visit www.cph.org.)

Today's Bible Readings: Exodus 25-26 Mark 1:1-22
To Download Devotion MP3 to your computer, right click here and select "Save Link As" or "Save Target As" or "Download Linked File As"