"Reach Out"
---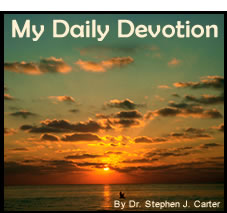 "As You sent Me into the world, I have sent them into the world." John 17:18
REACH OUT – and touch the stars in the dark winter sky.
REACH OUT – and feel a snowflake melt in your hand or on your eyelashes.
REACH OUT – and breathe in the cold heady air of February.
REACH OUT – and let Him touch you – gently, lovingly, firmly, permanently.
REACH OUT – and let the love of Jesus sink deep into your inner self.
REACH OUT – and let the fresh wind of the Spirit sweep the cobwebs from your mind, body, and spirit.
REACH OUT – and come alive in the newness of an exciting life and a brand-new day.
REACH OUT –and let the Word speak to you as it has never spoken before, with words of power, conviction, meaning, depth, truth, love, joy, and life.
REACH OUT –and breathe your new life – His life – into another.
REACH OUT – and place your arm around the one you love.
REACH OUT – and touch them all – the untouchable, the unlovable, the lost, the frightened, the weak, the overbearing, the cocky, the falling, the aging, the dying, the comic, the remote, the phony – with His love and your love and care.
REACH OUT – and sing a new song from the bottom of your soul and from the top of your soaring spirit.
REACH OUT – and march side by side with the searchers, the mourners, and the helpers.
REACH OUT – and tell the truth about yourself, your triumphs, your Leader, your Savior, your Power, and your Joy.
REACH OUT – and don't ever stop reaching out until you have embraced the whole world, until your arms have become His arms, your love His love, His death your death, His resurrection your resurrection, and until every man, woman, and child has come to know and believe that He is reaching out to them forever.

PRAYER: Lord, help me to reach out! Amen.

(Devotions from "My Daily Devotion" by Dr. Stephen J. Carter, copyright 1988, CPH. All Rights Reserved. No part of this publication may be printed, reproduced, stored in a retrieval system, or transmitted, in any form or by any means, electronic, mechanical, photocopying, recording or otherwise, without prior written permission of Concordia Publishing House. For ordering information, please contact CPH at 800-325-3040 or visit www.cph.org.)

Today's Bible Readings: Exodus 19-20 Matthew 27:27-50
To Download Devotion MP3 to your computer, right click here and select "Save Link As" or "Save Target As" or "Download Linked File As"