"Who Do You Say I Am?"
---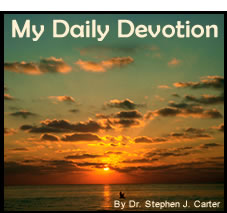 "Who do you say I am?" Peter answered, "You are the Christ." Mark 8:29
A pivotal question in the Gospel of Mark: "Who do you say I am?" Jesus stands with his disciples at Caesarea Philippi and raises the question of His Messiahship. They have been listening to Him for some time now and observing His miracles. How will they answer?

Peter answers simply and clearly, "You are the Christ." A beautiful confession, right on target, a life-giving answer. Peter at least has listened, watched, and believed. But shortly thereafter, when Jesus describes what kind of Messiah He is, namely one who will suffer, die, and rise again, Peter rebukes Him for such foolish talk. Much to learn.

A pivotal question today. "Who do you say I am?" Jesus stands in our midst and raises the question about His Messiahship. We have learned about Him over a period of years. We belong to churches, listen to sermons, study the Bible, talk with one another about our faith, participate in Holy Communion. How will we answer? Some say Jesus was a great teacher, a brilliant philosopher, a bold prophet, a fiery revolutionary, a great martyr, and a wonderful, loving man to be emulated.

We answer simple, "You are the Christ." We know that He is the Son of God, the promised Messiah. But are we prepared for Jesus' description of the kind of Messiah He is – a rejected, suffering, dying Christ? Do we rebuke Him and choose a prosperous life also for ourselves? Much to learn.

Jesus has shown us who He is and why He came. He went to the cross for us to pay for our sins. He has given us new life in Baptism. He gives us a life to lose and a cross to bear for His sake. Peter later preached on Pentecost: "God has made this Jesus, whom you crucified, both Lord and Christ" (Acts 2:36). He learned to answer the pivotal question, and so have we. Thank God!

PRAYER: Lord Jesus, confirm in our hearts that You are the Christ, our crucified and risen Savior. Amen.

(Devotions from "My Daily Devotion" by Dr. Stephen J. Carter, copyright 1988, CPH. All Rights Reserved. No part of this publication may be printed, reproduced, stored in a retrieval system, or transmitted, in any form or by any means, electronic, mechanical, photocopying, recording or otherwise, without prior written permission of Concordia Publishing House. For ordering information, please contact CPH at 800-325-3040 or visit www.cph.org.)

Today's Bible Readings: Exodus 1-3 Matthew 24:1-28
To Download Devotion MP3 to your computer, right click here and select "Save Link As" or "Save Target As" or "Download Linked File As"